Appointed to Armagh Robinson Library
County Armagh
15th February 2023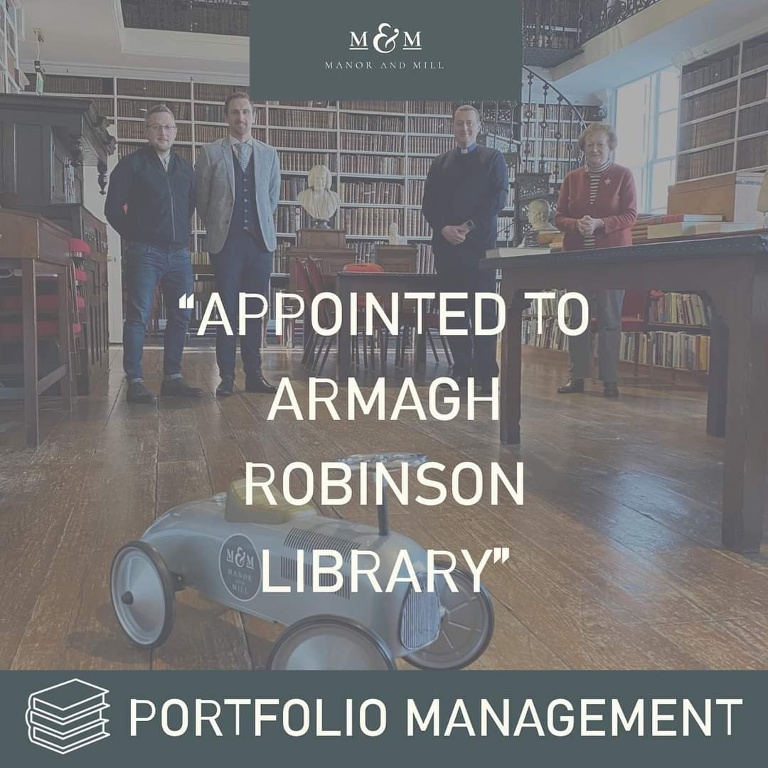 We've been working on something big since November 22 and it's now time to share…
It is safe to say many chapters have been turned at Armagh Robinson Library, with a new chapter opening for Manor and Mill.
In 1771 Armagh Robinson Library was founded by Archbishop Richard Robinson as a public library to serve the community. He also endowed the Library to ensure its existence and independence. This includes a portfolio of property in Armagh City.
In 2023 Manor & Mill are delighted to announce our appointment to the management of the Armagh Robinson Library commercial and domestic property portfolio andwe look forward to assisting the Library's Governors and Guardians insupporting this fantastic facility for many years to come.
We are excited to be given the opportunity to further enhance our managed property stock across County Armagh and particularly the Armagh Robinson Library portfolio. It is great to see forward thinking from the Governors and Guardians to ensure engagement with the local community and that opportunities from tourism and education are secured for future generations.